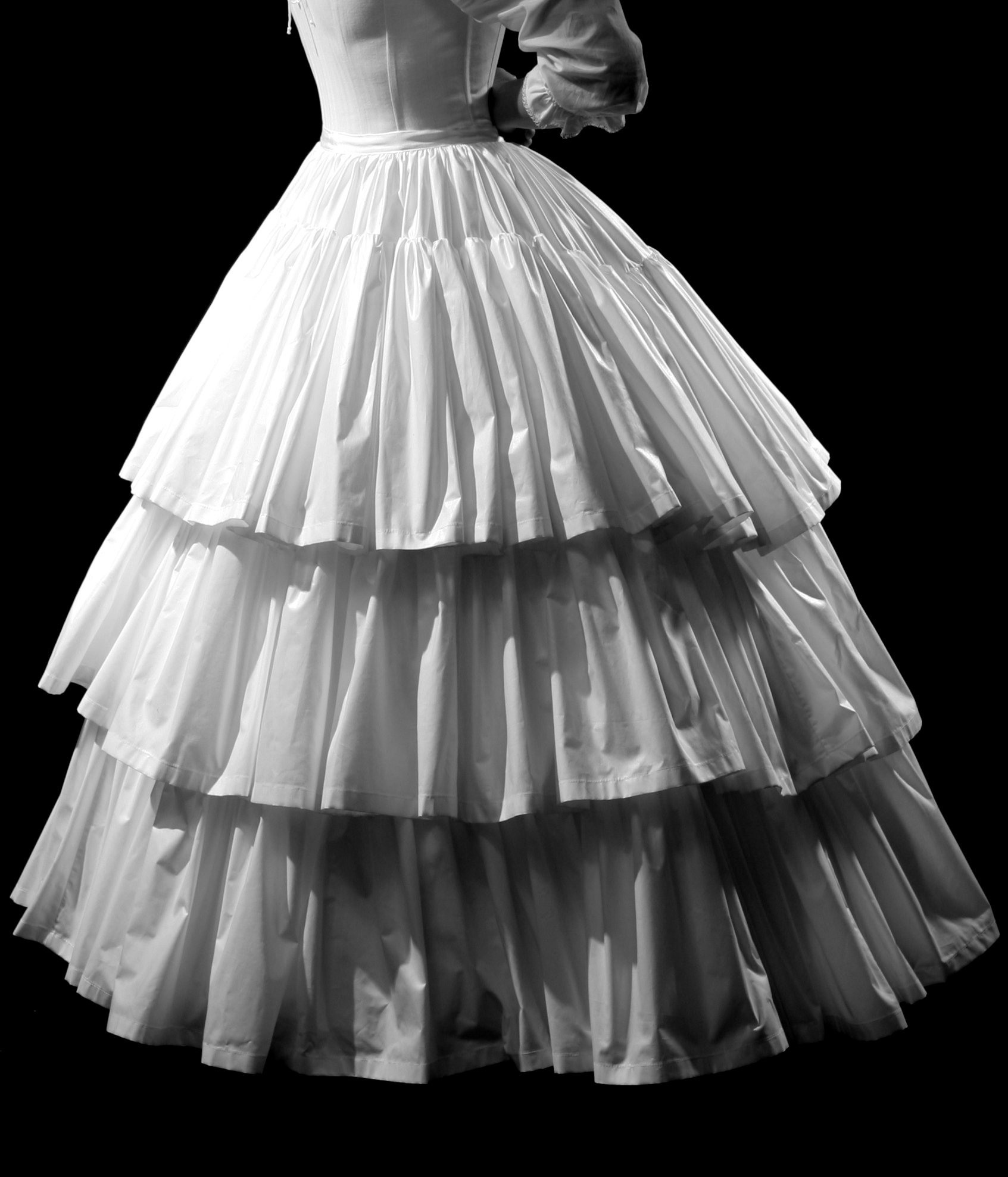 3 Ruffle Petticoat
Select color in next window
Description-
The Ruffled Petticoat is a full petticoat gathered into the waistband. It has three 12" ruffles. This petticoat can be worn in a variety of ways: as shown over the Hoop for a mid-19th century silhouette, with a bustle pad, or on its own.
Fabrics and colors: off-white or white polished cotton, ivory or black taffeta or custom made in your own fabrics.
Adjustable hook with several bar waistband

149"-178"circumference of the body at the hem

38" waist to hem length
Available made in your own custom fabrics- send us your materials or have us shop them for you.

Below: 3 Ruffle Petticoat constructed in Silk worn over our Mid 19th c. Hoop and paired with our c. 1860 Julia Corset and Short Sleeved Chemise.