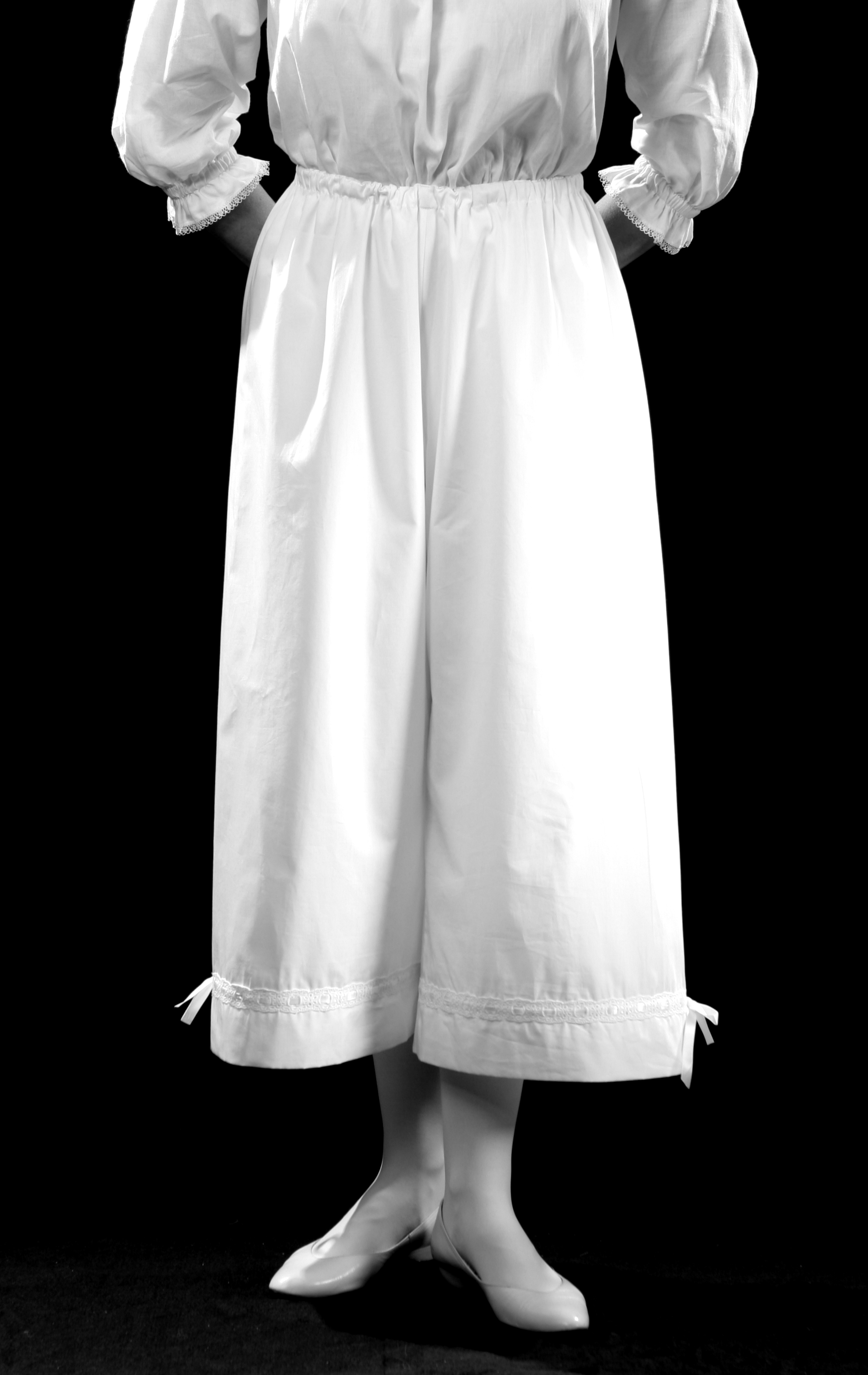 Bloomers
Select color in next window
Description-
The Bloomers are gathered at the waist with an adjustable elastic drawstring, and have eyelet trim threaded with satin ribbon at the knee. The bloomers can be worn gathered or un-gathered at the knee, suitable for periods from the 18th and 19th centuries.
Fabrics and colors: white and black 100% cotton broadcloth.
Appropriate for various eras-
Shown below our 18th c. silhouette complete with bloomers, c. 1770 Judith Stays, and Short Sleeve Chemise
An early 1800's look complete with bloomers, short sleeve chemise and c. 1805 Patricia stays
Victorian elegance- a pair of custom lace-trimmed bloomers is a fine accompaniment to our c. 1880's look.
An early 20th century silhouette featuring our stock bloomers cinched up with garters from our c. 1912 Edith corset