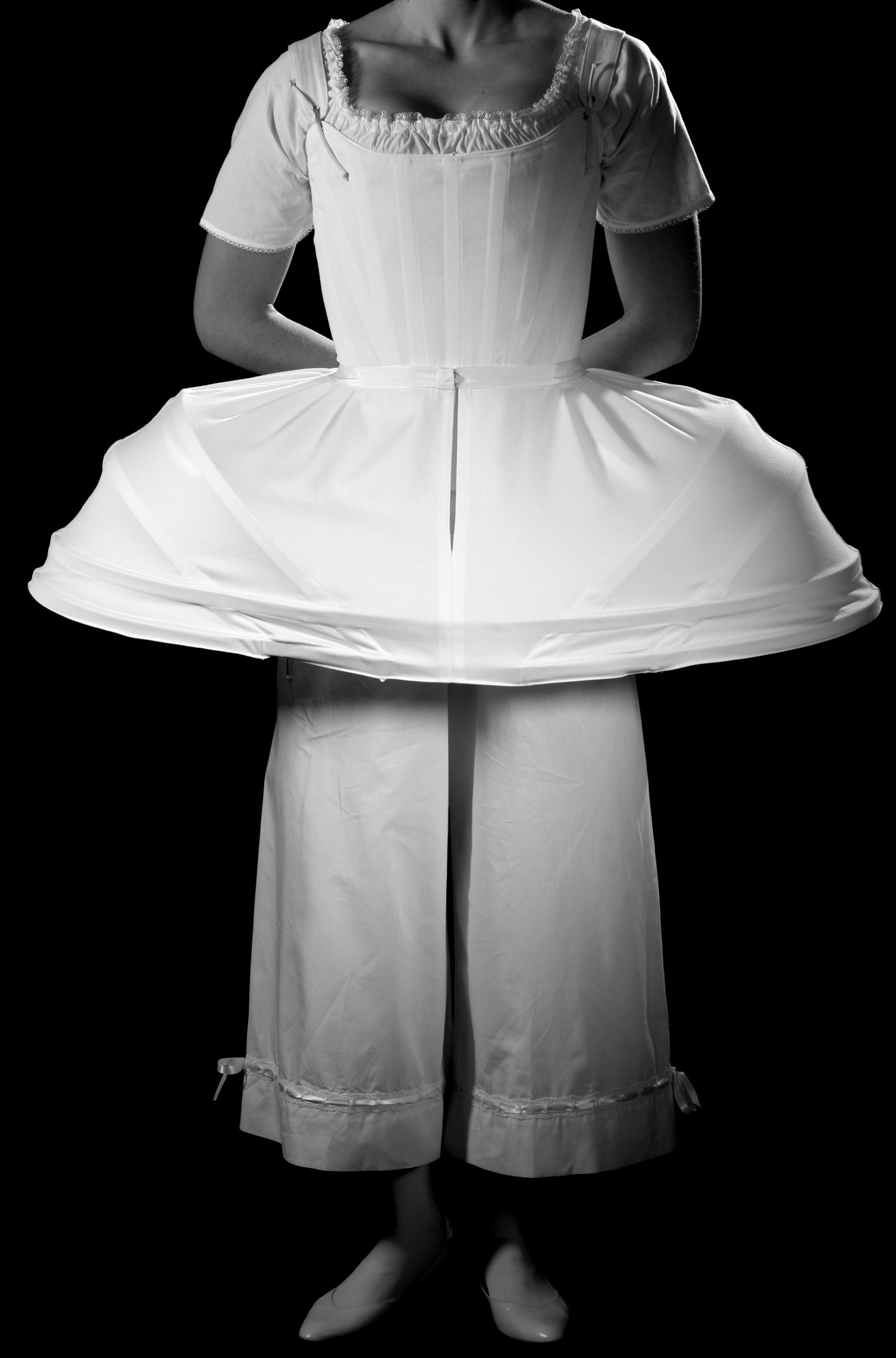 Full Pannier
Select color in the next window
Description-
The Full Pannier creates the formal silhouette worn throughout the 18th century, and measures between 34" and 36" across. It is made with 12mm steel boning, a hook and bar waist closure, and pocket openings on each side.
Fabrics: 100% white or black cotton twill.
Available made in your own custom fabrics, contact us for details: sales@periodcorsets.com
18th century silhouette: full pannier worn below our 18th c. Petticoat paired with the c. 1770 Judith stays and short sleeved chemise.